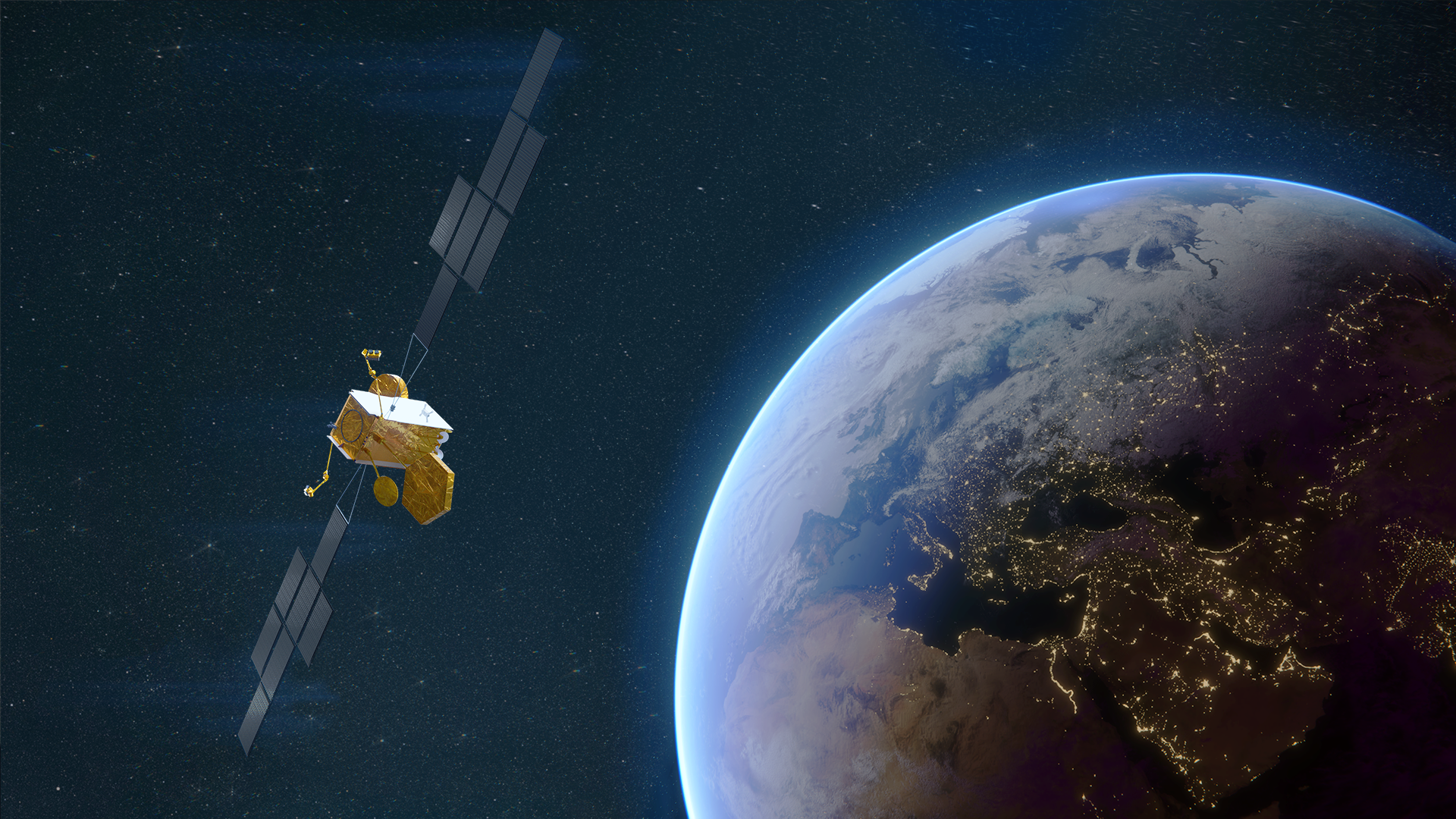 Among all the uncertainty that 2020 has brought, it's reassuring to know that space dragons are one way in which the UK is looking to help keep us all a little safer.
The space dragons in question are a reference to Dragon's Den, and more specifically, the judges of International Space Pitch Day, which will take place during the Defence Space Conference 2020 (DSC20).
Representatives, including those from Strategic Command, hold a prize pot of £800,000 (jointly funded by the UK, US and NATO) and are set to award on the spot contracts worth £53,000 each to any companies that impress the dragons with their innovative proposals to solve some of defence's trickiest problems in the space domain.
Hoping to get their hands on the dragons' cash are fifteen companies, whittled down from a pool of more than 100 applicants. Those fifteen represent the best in global space innovation and see six finalists from the United Kingdom, six from the United States, and one each from India, Canada and Australia.
You can get more in-depth details on who the finalists are and what their proposals entail here.
But International Space Pitch Day is just one of the many ways in which defence is looking at revolutionising the way in which they manage, and most importantly defend, UK space interests.
During DSC20, expert speakers from across defence, industry and academia will all be on hand to discuss why space matters, what advantages it can offer for defence, and why Britain needs to remain competitive in this rapidly changing and increasing contested area.
Among the speakers will be Commander Strategic Command, General Sir Patrick Sanders, who will speak alongside both the Chief of the Air Staff, and International Counterparts on the strategic importance of space. General Sanders will highlight how Strategic Command uses the space domain to support personnel on operations around the world, and set out the case for why we must remain competitive in this increasingly contested area
So why does this all matter? If you can't make the conference, you might still be hoping to gain an insight into why it's all so important, and why we need to invest in this critical area. One of the first answers to that question is probably sitting in your pocket, on the table next to you, or you have it in your hands and are reading this blog from it.
Most of us wouldn't be caught out without our mobile phone, which nowadays is more than just a way to call and text. One of the most useful things our mobile can do is tell us where we are, or where we want to go. Apps like Google Maps, Waze, or Citymapper are indispensable to the modern traveller, whether on foot or in the car.
Now you might not be surprised to hear that the technology that makes that possible is space-based Position, Navigation, and Timing (PNT) technology. The most commonly used system is the Global Positioning System, or GPS.
What you might be surprised to hear is that the timing signals provided by space based PNT are so vital that a recent government report stated that the UK economy could lose £1 billion every day that we didn't have access to them.
In July this year, the media widely reported on an alleged test of a space-based weapons system which could be used to destroy satellites. Also earlier this year, the UK announced the first element of the next generation of Skynet 6 communications satellites (6A) is planned to launch in the mid-twenty twenties and the total Skynet 6 programme represents an estimated £6 billion investment in our future satellite capability.
These communications satellites are already a vital link for UK defence when deployed around the world, and as defence continues to innovate and develop increasingly more interconnected systems, the reliance on space will only grow.
In light of this fact, and with an increasing risk of space based attacks, how do we ensure we protect these critical national interests? This is just one of the many questions that the experts at DSC20 will be keen to discuss and begin the process of providing solutions to both defence and the nation.
So next time you open Google Maps to find your way to the nearest restaurant, remember that the space dragons are working to make sure that it all just works.