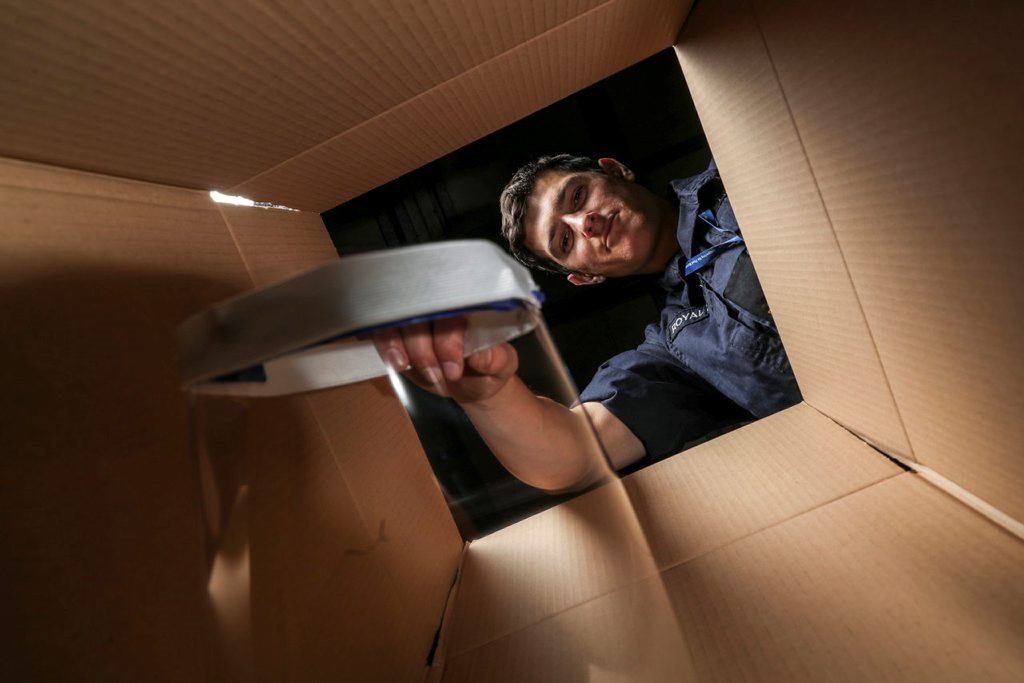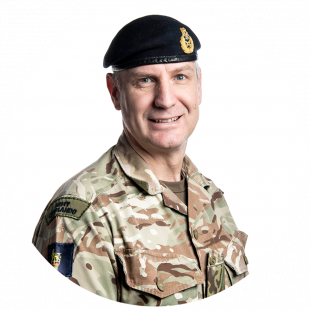 Recently, on 18 November 2020, experts from across defence, wider government, and industry took part in the Support COVID-19 seminar hosted by the Charted Institute of Logistics and Transport. With over 30 years' experience as a military logistician, Major General Hutchings, Director Joint Support in Strategic Command's Defence Support organisation, reflects on the lessons learned, and how and why Defence must continue to provide world-leading Support in response to COVID-19.
------
The Support COVID-19 seminar examined and contrasted the MOD's support response to the first-wave of the COVID-19 emergency with that of industry and other government departments, to inform and educate, as well as to validate the actionable insights and recommendations we had drawn and where it takes us next.
We looked at 3 key themes: resilience, procurement of personal protective equipment (PPE) and logistic delivery.
The impact that COVID-19 had upon the previously efficient and highly tuned global supply chains was unprecedented. Upon hearing how quickly they collapsed overnight as movement ceased, it was clear that rapid, decisive action needed to be taken.
The challenge was met, not only by defence but industry as well.
We saw brilliant responses from the Department of Health and Social Care (DHSC) supply and procurement in the face of exponentially rising PPE demands, fantastic innovation and agile expansion from private sector companies such as, DHL Clipper Logistics and Team Leidos forcing things to happen, and rapid reinforcement of decision making by the military Support Operations Team based in London and Defence Equipment & Support in Bristol.
We heard also about the effects on the MOD personnel who were parachuted into different cultures with their 'crisis fixing mentality' – and how an injection of military personnel, in this case, had the effect of creating diverse teams, something we should always be looking to achieve.
We learned a lot. My biggest takeaways included:
Data, Data, Data – build supply chains that can yield data quickly and professionally if you don't have it.
Relationships – build them habitually with the right people before a crisis, not during – you never know when you're going to need them.
Balance efficiency and resilience – a cheaper supply chain can be too brittle and inflexible. This is not all resource; a lot of it is asking for and understanding the information about tier 2,3,4 suppliers and their operational vulnerabilities.
Skills matter – if you need someone who understands inventory management and supply chains, bring someone in or train someone up, gaps are glaring in a crisis.
Supply Chain vulnerability – we must protect against cyber-attacks, physical disruption, poor and inaccessible data - some of the Black Swans of the 4th industrial revolution.
Scenario plan – do plenty and remain conscious that industry must be inside the scenario thinking, we're partners that must collaborate more than we do.
The event highlighted, once again, how incredibly proud we must be of our support professionals – military, civil servants and contractors – and their super-human efforts when thrown into the cauldron of the COVID-19 response.
Collectively, both the MOD and industry played a critical role in supporting wider government efforts to shore up supply, procurement, command and control, distribution, and hospital builds. There is more to come, and we stand-by to support, but critically we have begun to learn much about where we must do better and how this can be applied to homeland defence or warfighting operations.
Defence Support, and the work of our teams, will share the lessons learned and priorities in line with our new Defence Support Strategy to deliver improvements across the Defence Support Enterprise and realise our strategic outcomes. Let's do it.