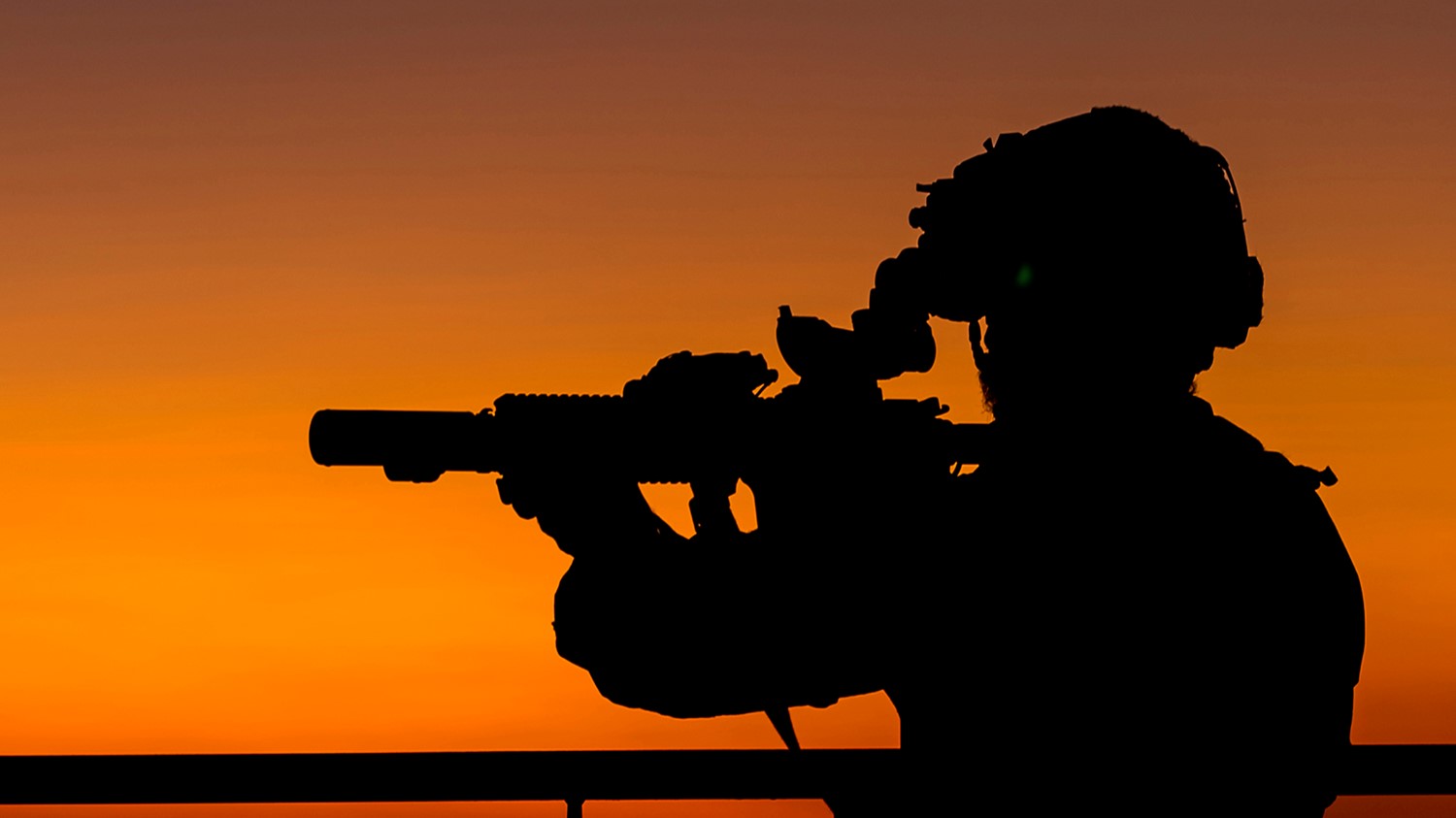 If you have been following the news about Defence for the past year or so you may have heard the term "grey zone" used a lot. And certainly here at Strategic Command we have spoken extensively about how and why we're preparing to compete in grey zone conflict.
But what is the grey zone? What risks does it pose? And why did the recently published Defence Command Paper, said to be the biggest shakeup in UK defence since the Cold War, spark a series of changes in the way we respond to the threat?
First, we should attempt to define what the grey zone is. The name is slightly misleading, as it isn't a 'zone' at all – at least, not one you can define geographically. The term comes from a colour-based metaphor.
The idea is that a completely benign or peaceful action carried out by a group or nation can be defined as "white". Whereas a clearly hostile action, which could be seen as an act of war, can be defined as "black". So, with that in mind, anything between these would be "grey". The grey zone is a murky area, consisting of everything which isn't full-on conflict, but isn't exactly an innocent act either.
That said, defining what is peaceful and what is hostile can be a challenge. After all, what one person might interpret as completely innocent might be perceived by someone else as an act of aggression.
This idea is not new. For centuries rival nations have worked hard to find methods of carrying out potentially hostile actions, while trying to ensure that it isn't seen that way. If they're successful, then they've managed to gain something without having to engage in a fight to do so.
The "something" to be gained here can be entirely different depending on the situation, but in all cases it will be something of benefit, so we could use the term "advantage" to describe it. Gaining this advantage while avoiding war is key to understanding the grey zone. Whether due to the ambiguity of international law, the deniability of actions, or being completely hidden, attacks in the grey zone are designed to gain an advantage while ensuring the threshold of war is not reached.
Now you may be thinking, "that's all well and good, but that's not very specific, almost anything that isn't military action could come under grey zone activity," so let's get specific.
One area where grey zone attacks have been particularly prevalent in the past few years is in cyberspace. As the world has become increasingly technologically advanced, we have continued to rely more and more on digital technologies for communication, national infrastructure, transport and financial services. A cyber attack could be inconvenient at best, and lethal at worst.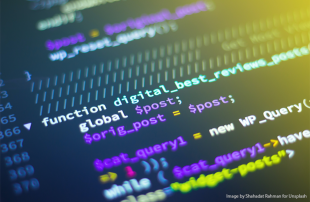 The use of cyber attacks as a grey zone tactic is on the increase. In 2017, the WannaCry ransomware attack impacted the running of the NHS, and the recent SolarWinds hack resulted in huge amounts of sensitive data being stolen. For a rival group or state, cyber attacks offer a way of inflicting real world damage while potentially remaining safe from attribution or retaliation. For this reason, Strategic Command and our government partners such as GCHQ work tirelessly on our cyber capabilities.
But methods of grey zone activity don't stop at cyber attacks.
Espionage, or the use of spies to carry out actions a nation can later deny, is also a form of grey zone activity. This can range from stealing designs for new military equipment, through to assassinations. In March 2018, Sergei and Yulia Skripal were poisoned in Salisbury, England. This in itself was a grey zone attack, and what followed was an excellent example of another frequently used grey zone tactic.
It would be easy to think that a chemical weapons attack on UK soil would be enough to fall into the "black" category we mentioned earlier – an entirely hostile action which could lead to war. However when the UK formally accused Russia of carrying out the poisoning, the response was one of denial, distraction and disinformation.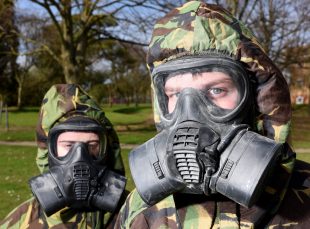 Both online and in broadcast media, fake news about the event began to be spread in an attempt to control the narrative. There was a sudden surge of stories, all claiming to be the truth: the poisoning was an inside job by the UK to fuel anti-Russian sentiment, the Ukraine did it to frame Russia, and the US did it to destabilise the world. The UK's evidence-based explanation that the Novichok nerve agent was of Russian origin was refuted, with claims that it came from Slovakia, the Czech Republic and Sweden all reported. Russian state media even suggested it was a suicide attempt, or accidental overdose.
So why did this happen? It was the use of disinformation in the grey zone. In a world of social media, and 24-hour news cycles, it's almost impossible for all but the most repressive states to actually control the flow of information. Instead, the release of these stories was designed to create doubt and confusion, in an effort to delay or prevent retaliation. And social media was the perfect platform to spread the ideas.
So cyber attacks, poisonings, espionage and disinformation are all examples of grey zone activities, but that list is not exhaustive. There are a huge range of threats in the grey zone, some of which we probably aren't even aware of yet. But it's for precisely that reason that it's important we have a defence that is ready to counter grey zone threats.
We've understood grey zone threats for a lot longer than we've been talking about it publicly, but the important difference is how we decided to respond to them. We are beginning to treat what were once seen as unconnected actions, carried out by different parties, as one combined effort.
The Defence Command Paper made it clear that our response needs to be a combined effort. It starts from understanding the threats, then joining all parts of defence together, and working with our partners across government, to counter them. Key to making this happen is multi-domain integration (which you can read about in our blog here).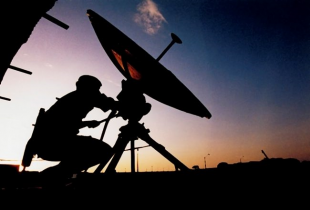 So an integrated response is key, but so is making sure that we can compete in the grey zone. This means more focus on Special Operations, with forces specialised in countering grey zone activities. It means more effective cyber capabilities, and using the latest technologies to ensure we keep up with our adversaries. It also means making sure that we engage globally as a nation, working with our allies and ensuring our values are expressed on the global stage.
Most critically it means that we maintain an understanding of what our adversaries are doing and continuing to adapt our response to their actions. Getting to that understanding has come at a cost. We've done it by observing other nations and the ways in which they are conducting grey zone activities. You could argue we've lost the initiative. Now, it's up to all of us in defence to take that initiative back.
Countering grey zone threats is just part of what we do at Strategic Command.  You can find out more about who we are and what we do in our blog "What do you really know about Strategic Command?"
If you want to keep up to date with all our activities please consider following us on Twitter or LinkedIn, or subscribe to our blog.